Der Ring bei Impact hat zwei Ecken verloren und hat die traditonelle Form.
Dazu hat es an der Seite des Rings das Logo der Streaming Plattform Twitch. Es wurde noch kein Deal mit Twitch verkündet. Jedoch streamen Heute bereits House of Hardcore und andere Promotions über die Plattform.
The six-sided ring is no more at Impact Wrestling.

There is a traditional four corner wrestling ring set up at today's Impact Wrestling taping in Orlando, Florida at Universal Studios.

It should be noted that there are aprons with the Twitch logo on certain sides of the ring. Impact has, as of this writing, not announced a deal with the streaming platform. Twitch hosts House of Hardcore's weekly TV and live events and has hosted a number of other promotions including Impact partner AAA.

Today's taping, the first of six over the next six evenings, begins at 6 PM Eastern.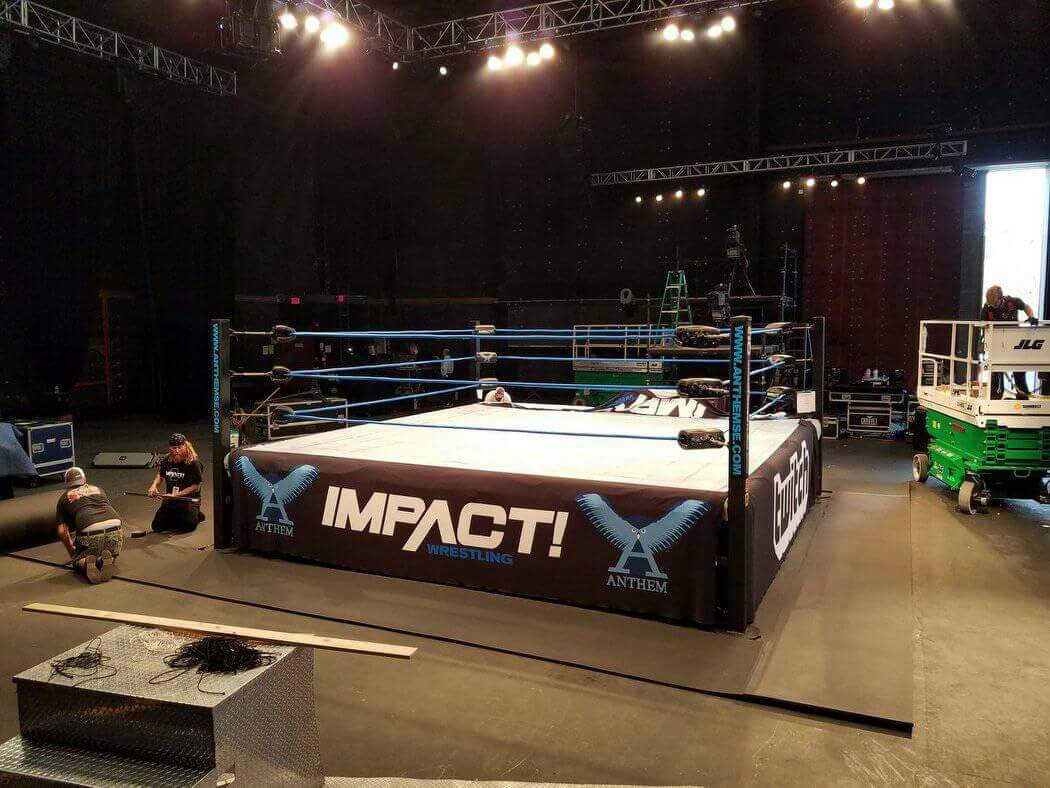 https://www.pwinsider.com/article/11469 ... g.html?p=1
https://twitter.com/wtpodcastuk/status/ ... 2594728960